Website Designing & Web Development Company
Buds N Tech is majorly a web development company. Our company has many advantages for your business. Such as, We have a highly skilled and motivated team to work with. They are experts in web application development and software development services. Therefore, Buds N Tech IT Solutions offers a broad range of services. Including mobile web development solutions and responsive website designs. As well as custom e-commerce and intranet experiences built with cutting-edge web technologies.
Let's get started with development
Static Website
Your site is an advanced element of your organization. On a regular basis, this is also the first point that potential customers draw to your business. However, today a large number of sites are tasked with site design. Based on traditional data sets such as WordPress. This type of site can be cumbersome and slow to stack. Also hard for designers and powerless against programmers. A static webpage can solve many of these problems and better meet the needs of your site. Therefore, With our Web Development Company, we can help your brand can grow fast.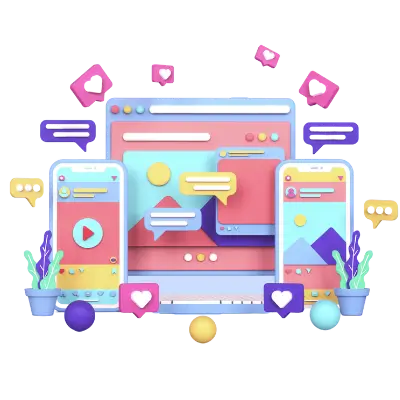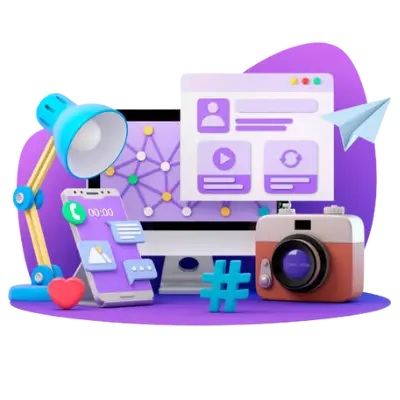 Dynamic Website
Dynamic websites consist of web pages generated in real-time. These pages contain web script code, such as PHP or ASP. These websites have the abilities.  Such as producing different content for different visitors from the same source code. There are two types of dynamic web pages, client-side scripts, and server-side scripts. Client-side web pages change based on your activity on the web page. On the server-side, the web pages are changed every time the web page is loaded.
E-commerce  Website
Ecommerce is more than just having products for sale on the website. As a full-service eCommerce Web Development Company. That provides both development and eCommerce consulting services. We are able to not only create enterprise-grade online shopping experiences. But also ensure that they meet industry KPIs. Our eCommerce development services, whether B2B or B2C, provide everything. From engaging UX design and faster site load times. To assist in driving fuller shopping carts and less abandonment.
A successful online business presence
Design & Development
Our creative vision truly delivers exceptional websites. As Our web development company will set your brand apart from the competition. Discover how our best web design & development company can help businesses grow. Team basis has unmatched experience in creating professional, innovative, and highly customized eCommerce solutions as a leading eCommerce web design agency and development services provider. Our eCommerce experts are prepared to provide system integrations as well as full-service support.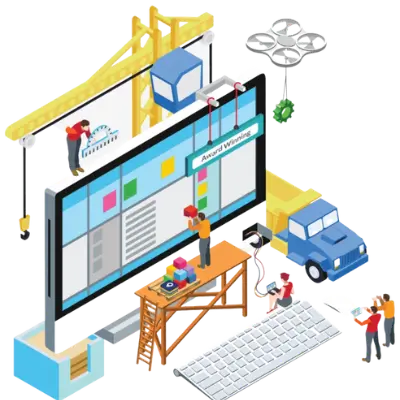 Custom Website
As a We Are Web Development Company in Noida, we have extensive experience in creating customized website designs for a wide range of industries, including eCommerce, healthcare, corporate, education, retail, travel, and entertainment. Is your current website failing to meet your business objectives? We have redesigned hundreds of websites, many of which are now success stories. Our professional website redesign services provide an innovative path for your company.
Web Hosting Services
We provide web hosting services in Delhi/NCR that are immune to glitches and issues that could cause your website to go down. We provide Virtual Private Servers (VPS), dedicated hosting services with root access, and managed services with industry-leading tools such as FTP, DNS, Cloud hosting, grid hosting, and much more to ensure that your website is always operational. People use the internet to find products and services, so your company needs a dependable and easily accessible website for potential customers to find.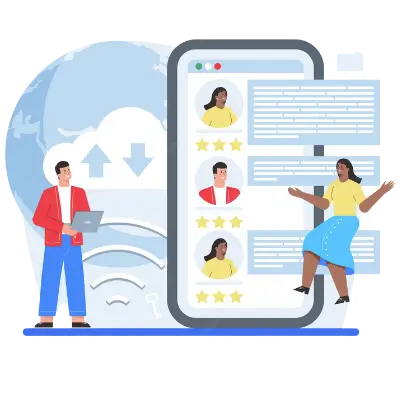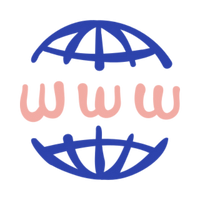 Why Choose Buds N Tech?
We have previously created many powerful websites. As a Web development company we have outstanding design elements and brought visions to life. We can do the same for your company. We offer affordable website development services that will help you redefine your business based on your ROI expectations and goals.